Leasing vehicles and cars are one of the admired car financings. You lease a car for a fixed time period for a certain amount, and it means that you can get a car but will not own it. What people mostly ask is whether they can use a private number plate on it or not?
The straight answer is YES. You can definitely use a private number plate as long as you get the finance company's permission. Also, the legal procedure of using a private number plate on a leased car differs from a non-leased car.
The steps to embed and use a private number on a leased car:
1- Get the Permission of the Finance Company:
Since the car or vehicle is owned and kept by the finance company, it is significant to ask for their consent. If they provide you with the permission move ahead to the next step, mostly car leasing companies grant the consent. And if they don't cease everything right away.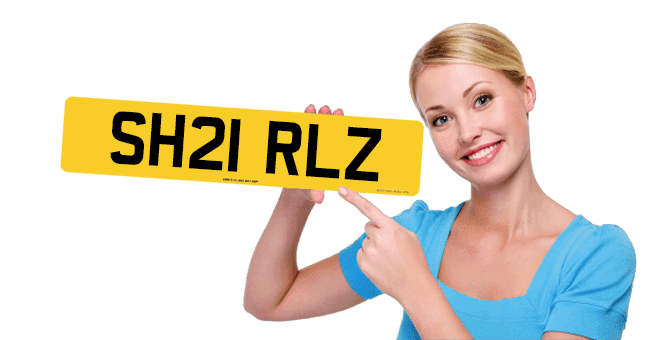 2- Buy a Private Plate Number:
Once you get the finance company's permission, you should take no time to buy a private plate number. A private plate number is a driver's chosen registration plate. The driver buys the rights to the number and can ascribe to any vehicle of his choice. You can get the Private number plates from either a website or from an auction.
3- Fill the Retention Document V778:
The third step is to fill a legal document called ad Retention Document V778. Fill the nominee details and add the finance company as the nominee. Send the provider the certificate of entitlement with the fixed fee charges. It is better to attach a cover letter with the certificate to clear the purpose and ask for the follow-up. The provider will send the documents to the DVLA (Driver and vehicle licensing agency) upon receiving your documents for further procedure.
4- Assign Private Number Plate to Your Leased Car:
DVLA is then responsible for assigning the registration number and sending back some important documents. Once you receive them, you can allocate the private number plate to your car.
Termination of Lease Period and The Private Number Plate:
One question that is worth arising is what happens to the private plate number once the lease period is over? 
You will have to follow a documentation process to remove the private number plate from the leased car as you did to add it. DVLA advises starting the procedure at least six weeks before the deal expires, as it takes round about six weeks to complete the formalities. For removing the private number plate from the leased car one needs to fill a 'transfer a AC vehicle registration' form, the vehicle's logbook that your provider will have, and the amount of money as the transfer charges.